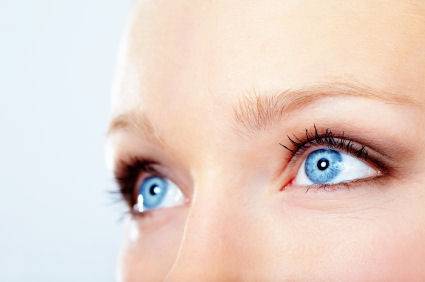 We are confident that we can provide the eye care you need. Below you'll find a list of some of the key eye care services that our McCormick Vision Source offers.
Thorough Eye Exams in Austin, TX
Learn more about what problems can be spotted with an eye exam, what's involved in a comprehensive exam, and special considerations for kids and contacts.

Our eye doctors have the latest technology and lots of experience with eye infections, scratched eye, something stuck in your eye, painful or stinging eyes and many other types of eye infections.

Our eye doctors stay up-to-date with the latest advances in eye care for all ages, so your entire family will receive state-of-the-art treatment.

We use the most up-to-date technology to ensure the best eye care possible. Learn about the different types of tests and equipment you may experience on a visit to McCormick Vision Source in Northwest Austin, Texas.

Having allergies can mean more than the sniffling and sneezing that most people associate with it. It's Red, swollen, itchy eyes may also be a significant sign of allergies that can come whether you are sneezing uncontrollably or not.

Looking at a screen (of any size) for extended periods every day can lead to digital eyestrain and computer vision syndrome (CVS). Our optometrists provide pediatric eye care for a rising number of young patients who visit with the irritating symptoms of CVS.

Blue light, also known as high energy visible light, is emitted by many  electronic devices, and is a serious threat to eye health which was previously unknown and irrelevant in generations past.

Sunglasses make it easier to see on a sunny day and they flatter every look, yet those aren't the only reasons to wear them. Quality prescription and nonprescription sunglasses – such as the ones we sell in our Austin optical store – also provide 100% UV protection

When a patient suffers from keratoconus and can't wear standard contacts, scleral lenses are a simple, effective method to provide comfort & clear vision simultaneously.

Dry eyes result from the chronic lack of lubrication and moisture on the surface of the eye, which can cause minor irritations, an inability to wear contact lenses and an increased risk of corneal inflammation and eye infections.

Including Glaucoma, Macular Degeneration, and Cataracts.

If you're ready for an alternative to glasses and/or contacts look to us for co-management of LASIK, cataract, and other ocular surgery.

This service offers early detection of potential eye and vision problems at no cost regardless of income or ability to pay. It is a one-time, comprehensive eye and vision assessment for babies, usually conducted between the ages of 6 and 12 months.

With aging comes a greater need for comprehensive eye exams and for sophisticated, advanced treatment of many known ocular diseases.

Es un orgullo ofrecer nuestros servicios a la comunidad latina. Por favor llámenos si tienes un problema ocular de cualquier tipo.