Austin Eye Care Team
At McCormick Vision Source, we have carefully selected our Eye Care Team to provide skilled, professional and caring service to all of our patients. Our knowledgeable staff works hard to keep up to date on the latest developments, trends and technology to ensure you receive only the highest quality eye care and optometry services. We strive to make each and every visit comfortable and informative, so you will look forward to your annual eye exam!
Regular eye check ups are an essential part of preventative vision care. Protect your precious eyes and schedule an appointment today – Visit our Austin office for all your eye care needs. Our clinic is located in Northwest Austin and serves Cedar Park and Round Rock.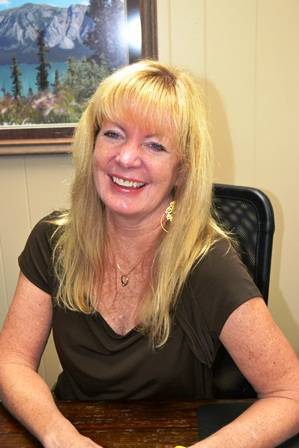 General Manager
It's been my pleasure to work with my husband & our incredible team at McCormick Vision Source since 2001.
My medical career began in Dallas 30 years ago(1981) at Baylor University Medical Center, in the Special Diagnostic Clinic of the Ophthalmology Department. My specialty was working directly with our patients using cutting edge technology which essentially was unavailable anywhere else in the nation. Not only did I have the distinct pleasure of working with some of the nations top surgeons but the privilege of assisting in proctoring surgeons from all over the nation as they attended our seminars on medical advancements.
Since then, I've been Blessed to continue my medical & management career. Locally, in 1996 the FDA approved Laser Vision Correction in the United States. At that time, Dr. Stephen Dell & I completed a mini-fellowship & I assisted him as we proctored surgeons on Laser Vision Correction.
As in the past & now at McCormick Vision Source, I am surrounded by incredible Doctors & cutting edge technology. I'm so proud to be part of this practice & to work with our Team. Our goal is to provide our patients with the some of the best Doctors & medical technology available. It's so cool to have generations of patients coming in to see us. We know you have choices & are honored you choose us.
In my spare time, I enjoy raising money for cancer research by creating teams which attend either running, biking or walking events. My favorite is the Half Marathon. Otherwise, I can be found cheering for the Longhorns!